Shabbat Service, Saturday at 10.30am
Parashat Mishpatim
פרשת משפטים
22nd February 2020
27th Sh'vat 5780
Torah: Exodus 21:1 – 24:18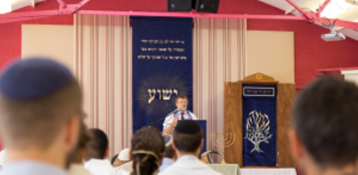 Adat Yeshua Messianic Synagogue
Adat Yeshua is affiliated with the UBMS as part of its accountability structure.
Please take some time to read our various pages.
If you have any questions or would like to join us for a Shabbat, please contact the Rabbi.
Rabbi's Thoughts

The beginnings of a Jewish dialogue, thoughts on Jewish renewal and revival, why we need it, how to get it and what it means for this modern world.
View Blog
Commentaries

Commanded Holiness
Last week Moshe stood on the mountain of the Lord receiving the Torah; the fire, the smoke, the physical manifestations o ...
Read More
School Visits

Religious Education and Study is an integral part of any school's curriculum, and the Synagogue, along with all Synagogues and other places of wo ...
Read More