Shabbat Service, Saturday at 10.30am
Parashat Eikev
פָּרָשַׁת עֵקֶב
20th August 2022
23rd Av 5782
Torah: Deuteronomy 7:12-11:25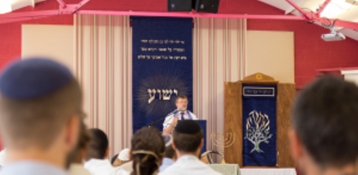 Adat Yeshua Messianic Synagogue
Adat Yeshua is affiliated with the UBMS as part of its accountability structure.
Please take some time to read our various pages.
If you have any questions or would like to join us for a Shabbat, please contact the Rabbi
Support the next generation!
Within the last couple of years our community has grown too large for our wonderful Synagogue building. A large part of this growth has been in the form of new babies and families with young children. As wonderful as this is, we find that we no longer have the space to meet their needs. We want to build a whole new floor of the rear section of the building to form a play and learning area for the children, a room that would serve as a creche, and breakfast/after-school club. It would be a safe space for the children to build healthy relationships and also provide facilities to study for those who lack the resources at home. The space would also be used to extend in a similar way for local families in the community, as part of our charity outreach. We already host a weekly foodbank that helps many families in urgent need (see below), and we plan to extend this to allow for various counselling services to meet people's spiritual and physical needs. In the evenings, the building extension would be used to help us expand our many adult education classes, such as Hebrew courses, book studies and Rabbinic training.

Adat Yeshua and NR2 Skills Share Foodbank

Adat Yeshua opened its Food Bank at the start of this virus crisis in conjunction with the NR2 Community Skills Share with funding from the Norfolk Community Foundation. We are deeply thankful for both organisations as we work together to feed the vulnerable and needy amongst us in NR2.
Rabbi's Thoughts

The beginnings of a Jewish dialogue, thoughts on Jewish renewal and revival, why we need it, how to get it and what it means for this modern world.
View Blog
Commentaries

This portion is called
Eikev
after the first few words in it, meaning 'because of' or consequently or as a consequence of. In its ...
Read More
School Visits

Religious Education and Study is an integral part of any school's curriculum, and the Synagogue, along with all Synagogues and other places of wo ...
Read More