Shabbat Service, Saturday at 10.30am
Parashat Bo
פרשת בֹּא
23rd January 2021
10th Shevat 5781
Torah: Exodus 10:1-13:16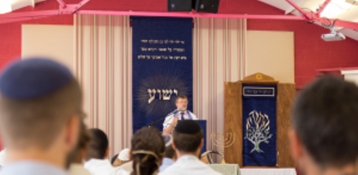 Adat Yeshua Messianic Synagogue
Adat Yeshua is affiliated with the UBMS as part of its accountability structure.
Please take some time to read our various pages.
If you have any questions or would like to join us for a Shabbat, please contact the Rabbi
Adat Yeshua and NR2 Skills Share Foodbank

Adat Yeshua opened its Food Bank at the start of this virus crisis in conjunction with the NR2 Community Skills Share with funding from the Norfolk Community Foundation. We are deeply thankful for both organisations as we work together to feed the vulnerable and needy amongst us in NR2.
The Food Bank is open at the rear of the Synagogue 6 days a week,
Sunday to Friday from 12 noon till 1pm.
Rabbi's Thoughts

The beginnings of a Jewish dialogue, thoughts on Jewish renewal and revival, why we need it, how to get it and what it means for this modern world.
View Blog
Commentaries

We're free!
It is often said that the darkest hour of the night is the one before dawn. I'm not sure that's true, but if it is then one ...
Read More
School Visits

Religious Education and Study is an integral part of any school's curriculum, and the Synagogue, along with all Synagogues and other places of wo ...
Read More